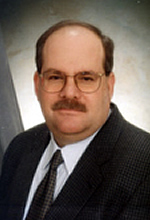 Jonathan W. Hurwitch
Executive Vice President
Sentech, Inc.
Mr. Hurwitch is a Principal and serves as Chief Operating Officer of Sentech, Inc. – an energy and environment management consulting firm in Bethesda, MD. Sentech specializes in conducting technical, economic, policy, and communications studies for emerging distributed and alternative energy concepts for both government and commercial clients.
Mr. Hurwitch is the Project Manager on a technical assistance contract for DOE's Energy Efficiency and Renewable Energy programs and has assisted these DOE programs continuously for more that 25 years. Under this contract, Sentech provides technical and analytical assistance to many of the DOE energy efficiency and renewable energy programs including Solar, Wind/Hydropower, Geothermal, Biofuels, FreedomCAR, Hydrogen Fuel Cells and Infrastructure, Buildings, and the Federal Energy Management Program.
For the past eight years, Mr. Hurwitch has been assisting organizations in the State of Hawaii in creating a public-private partnership that can conduct R&D projects that can lead to a reduction in the state's reliance on fossil fuels. The goal is for the state to rely increasingly in its indigenous renewable energy resources, including investigating alternative transportation fuels such as ethanol and hydrogen.
Mr. Hurwitch has previously served on the Board of Directors of the Solar Energy Industries Association, the Solar Energy Research and Education Foundation, and the National Hydrogen Association. He possesses a B.S. and M.S. in chemistry from the University of Miami (Fla.) and Georgetown University, respectively.